Our Firm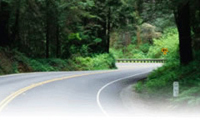 Process Design Capital Management, LLC is the investment management firm that we would choose to work with were we the client. Our firm has been put together from the client side of the table, with emphasis on transparency, solid research and investment discipline.
Our firm is designed to be unique within the industry. We believe our firm is one of the few in Arizona that actually manages money.
Unlike many advisors that take your money and give it to someone else to manage while taking the fee, we are the money managers. We decide what stocks to buy and what bonds to buy and we also decide when we need to sell something. We make decisions based on the extensive fundamental and technical research that we do.
When a client calls most firms and asks about a particular investment, the most likely response will be, "We really like that mutual fund. I know its down/up but keep it because we are in for the long-term and it is part of your diversified portfolio". These financial advisors many times do not know what the mutual fund is doing and why and what is driving it's performance good or bad. When a client calls us, he is talking to the actual manager. We know all of our investments intimately and can give knowledgeable reasons why something was purchased, why it is being held, or why it was sold. This is unique in the financial services business.